Black Is The New Black: LARQ Bottle PureVis™
Free shipping within the contiguous U.S. on orders over $80.
24 hours cold and 12 hours hot
1 year warranty
Free returns
Secure checkout
Black is the new black. Don't let anyone tell you otherwise.
This gift set includes our bestselling shades. Something about all black everything makes our minimalist insides happy. Built-in UV-C LED works to clean your bottle and purify water at the same time so you can have pure water anytime, anywhere.
The LARQ Bottles in this gift set feature our proprietary PureVis™ technology as well as double-wall insulation that keeps water cold for up to 24 hours and hot for up to 12 hours.
Pay 4 installments of $49.75
See payment terms. A higher initial payment may be required for some consumers. CA resident loans made or arranged pursuant to a California Financing Law license.
Add item(s) to your cart

Go to checkout and choose

Enter your debit or credit card information
The first payment is taken when the order is processed and the next 3 payments are automatically made every 2 weeks after your Initial Payment (first Installment Payment due at least 15 days after Initial Payment for California residents).
For more info about the conditions for Pay in 4, click here.
Black Is The New Black: LARQ Bottle PureVis™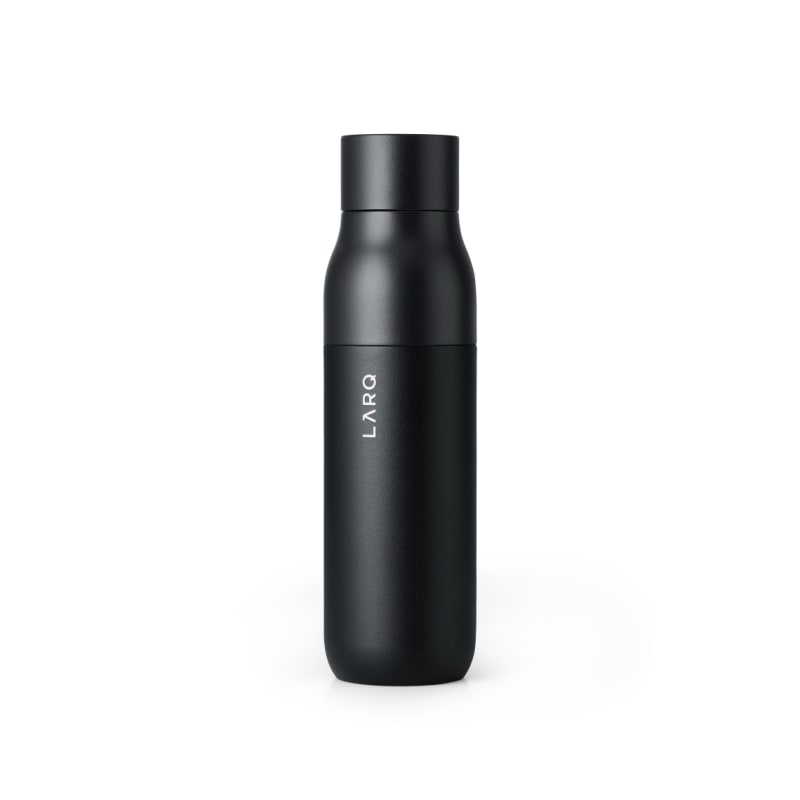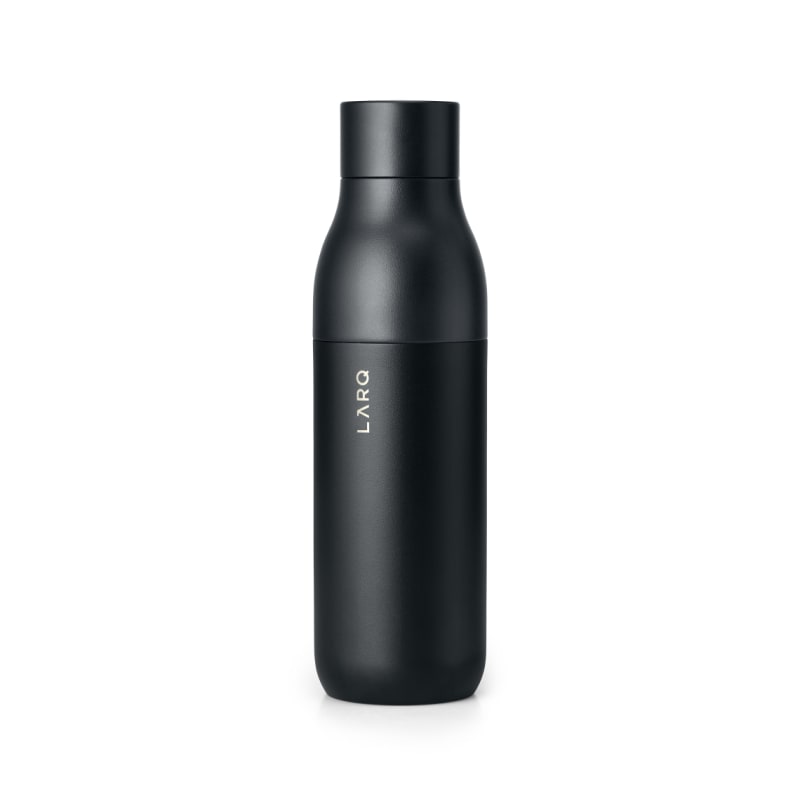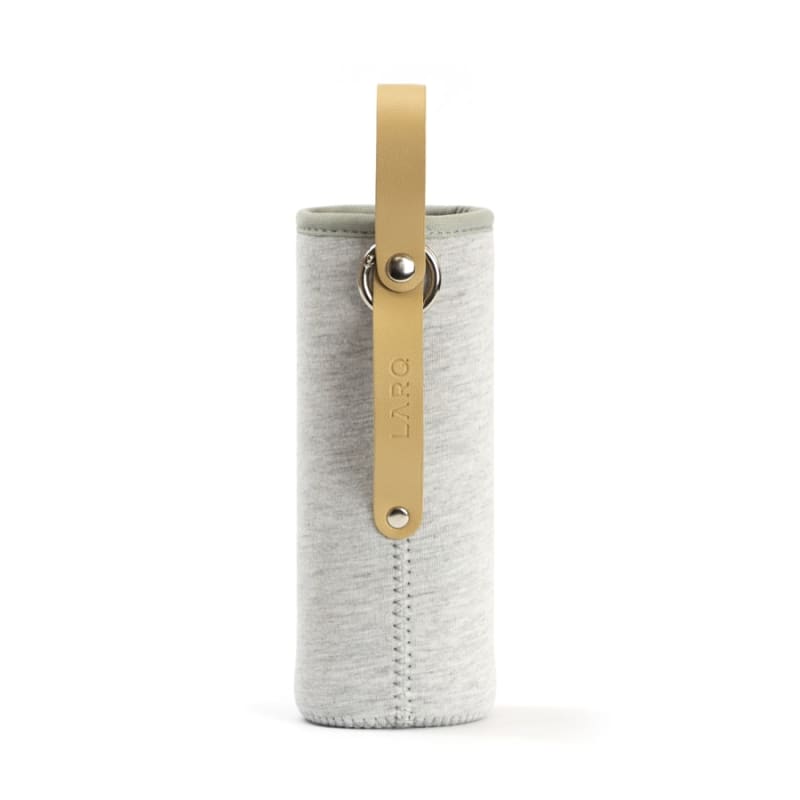 Powerful PureVis™ technology activates at the touch of a button and every 2 hours to eliminate harmful bacteria such as E. Coli.
Learn more
.
Or keep things toasty. Double-wall vacuum insulation keeps your water cold for 24 hours and hot for 12.
More hygienic than regular reusable bottles
A huge plus for people who want a sustainable water bottle alternative that doesn't require constant scrubbing to keep water tasting great.
Cut down trips to the store and the amount of plastic you are using with this self-cleaning water bottle that purifies water by eliminating up to 99.99% of E.coli.
Awards
Brilliantly clean water from an award-winning bottle. That's LARQ.
Overall rating for
LARQ Bottle PureVis™
Our proprietary PureVis™ technology makes on-the-go water purification possible.
PureVis™ is lab-tested to neutralize up to 99% of bacteria such as E.coli.
Learn more
.
UV-C light damages the nucleic acids in the DNA, deactivating germs.
Non-toxic purification with zero additives
World's only mercury-free portable water sanitization system
One less thing to worry about so you can drink confidently
Leaves others in the dust
The last bottle you'll ever need.
LARQ Bottles

Regular Bottles

Bottle with filters

Mercury based UV pens

Improves water quality

Deactivates bacteria*

Keep bottle clean

Mercury free

BPA & plastic free

Long lasting

(>100dk cycles)

No replacement filters

Long last battery

(1 month)
The LARQ Bottle PureVis™ gives you the power to take brilliantly clean water with you everywhere you go.
2
Press the cap for PureVis™
While you wait, give the bottle a gentle shake or do your best water dance to spread the PureVis™ light evenly.
Enjoy brilliantly clean water from a clean bottle. It's that simple.
Hydration never looked (or felt) so good
#DrinkBrilliantly anytime, anywhere.